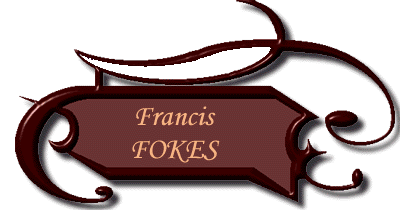 the son of a businessman in the Strand, London, served five years as a midshipman. Later, destitute he found occasional work as a clerk to an alderman during council elections, for the high bailiff of Westminster, and as a private secretary. In 1786 he was tried at the Old Bailey for stealing, and pleaded to be allowed to leave the kingdom 'as a voluntary exile instead of as a wretched convict'. His request was refused and he was sentenced to seven years' transportation. He arrived on the Alexander.
Initially employed as a clerk at Sydney Cove, he was later transferred to Norfolk Island but fell foul of Major Ross. He returned to Port Jackson, where in October 1792, he married Susannah Bray at Parramatta. In 1794 he was granted thirty acres at Mulgrave Place. Folkes later distinguished himself as one of the actors of the first Playhouse in Bell Row, Sydney. In October 1799, he bought 85 acres, and in the same month Bray was granted 30 acres at the Hawkesbury. Their son William died in 1797.
By 1800, Fokes was mainly employed in the office of the Governor's secretary. But, in June 1800, he was tried for taking 12 pounds form an Irish convict to alter a sentence from life to seven years. It was alleged in court that Fokes had given upwards of 200 false certificates and accumulated some 600 pounds; however, he was acquitted.
In March 1805, the Sydney Gazette advertised Fokes' Farm at the foot of Richmond Hill to be let 'comprising a capital brush farm well calculated for stock and grain some part cleared and also situated in front of the river'.
Copyright unknown



[ Virtual Australia | The World We Live In | The Things We Do ]
[ The Natural World | The People We Are | Australia Through Time ]
[ Online Australia | Fun for Kids | For Webmasters and School Projects ]
---
---
Problems/Broken Links can be reported to
virtualaustralia@yahoo.com
The owner and author of this website is not of indigenous descent - and therefore will not provide information on the indigenous viewpoint. This is best left up to the authors of Indigenous websites. I would not want to offend a wonderful culture by writing something incorrect.
All text and graphics unless otherwise stated are ©1998-2000 Kim Holden, Virtual Australia.
If you believe any of the graphics or text to be copyright to you, please email me to discuss the matter.
All rights reserved. No part of this site may be reproduced in any form without the express permission of the owner of
Virtual Australia or the copyright owners of the included information.
Any offenders will be prosecuted to the full extent of the law.